Gene Therapies, Ongoing Sanfilippo Research Part of MPS 2021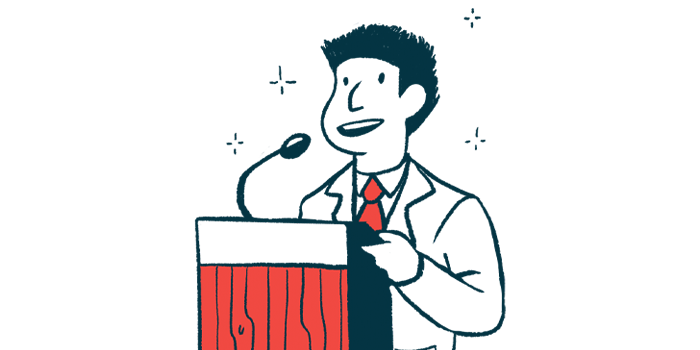 Recent advances in treating people with Sanfilippo syndrome and other mucopolysaccharidoses (MPS) were among topics addressed at the 16th International Symposium of MPS and Related Diseases (MPS 2021).
The annual event, held virtually July 23–25, was organized by MPS Spain in collaboration with different MPS societies worldwide. The program included oral presentations and posters from international experts, scientists, and pharmaceutical companies.
Presenters shared the latest developments in research, from fundamental biomedical studies through clinical trials, and discussed clinical care, management, and quality of life needs of people affected by MPS, according to a conference summary provided by the Australian Sanfilippo Children's Foundation.
MPS is an umbrella term for a group of inherited lysosomal storage diseases caused by the toxic accumulation of glycosaminoglycans (GAGs), long and complex sugar molecules, inside lysosomes due to deficiencies in enzymes that break them down. Lysosomes are cellular compartments responsible for breaking down and recycling molecules.
Sanfilippo, also known as MPS type III, is caused by the absence or reduced activity of one of four enzymes involved in the breakdown of a GAG called heparan sulfate, whose accumulation leads to progressive and severe neurodegeneration.
Among the discussed topics in MPS 2021 was newborn screening for MPS. Given the progressive nature of these genetic conditions, early detection and treatment are crucial to potentially prevent further damage.
While newborn screening for most MPS types, including Sanfilippo, is technically feasible, it still requires additional screening steps to rule out false positives. Improved techniques are also needed to distinguish between rapidly and slowly progressing forms.
Notably, a pilot screening program for 14 disorders, including Sanfilippo types A and B, was launched in May across eight hospitals in New York. It will provide key information about whether these diseases should be added to routine infant screening panels nationwide.
A number of speakers discussed their efforts to better understand the biology of lysosomes and their dynamics, which is key for developing improved ways to prevent GAGs toxic buildup.
Others discussed data on potential therapeutic targets for Sanfilippo, including mechanisms of nerve cell dysfunction and death, and some parts of the inflammatory pathway, which contributes to disease progression in the brain.
Advancements in the design and production of enzyme replacement therapies (ERTs) — which deliver the missing enzyme to patients — including ways to improve their ability to reach the brain and enter cells, were also discussed.
One of these potential ERTs, M6P Therapeutics' M041 for Sanfilippo type B, was recently reported to effectively enter cells and lysosomes in a proof-of-concept preclinical study.
Gene therapies
Several speakers presented interim data from clinical trials currently testing different gene therapies for Sanfilippo, including Orchard Therapeutics' OTL-201, Lysogene's LYS-SAF302, and Esteve's EGT-101 for type A, as well as Abeona Therapeutics' ABO-102 for type A and ABO-101 for type B.
Gene therapies target the underlying cause of genetic diseases by using viral or non-viral carriers to deliver a working version of the disease-causing gene to cells. Viral approaches use modified and harmless viruses.
OTL-201 is a stem cell-based gene therapy that involves collecting patients' own blood-forming stem cells, and their viral-based genetic modification to carry a working version of the disease-causing gene. The modified cells are then infused back into the patient.
Preliminary results from a Phase 1/2 trial (NCT04201405), involving five type A patients, less than 2 years old, suggest that OTL-201 is generally safe and that it may efficiently lower heparan sulfate levels. The study is expected to end by October 2024.
In addition, two-year data from a child treated with OTL-201 at age 2.5 through compassionate access showed a good correction of heparan sulphate levels, but suggested only a partial rescue of developmental delay.
Orchard plans to launch a clinical trial testing OTL-202, its experimental stem cell-based gene therapy for Sanfilippo type B.
The Phase 2/3 AAVance trial (NCT03612869) is testing LYS-SAF302, a virus-based gene therapy delivered directly into the brain, in 19 type A patients.
Newly presented early results showed the therapy effectively reduces heparan sulfate levels in the cerebrospinal fluid (CSF), but not in the blood, highlighting a potential limitation of its delivery route. CSF is the liquid that surrounds the brain and spinal cord.
Brain abnormalities were also detected in imaging scans of injection sites, but have not been associated with clinical symptoms and have remained stable or lessened with time. The trial is expected to conclude in March 2022, when patients' neurocognitive development and behavior will also be analyzed.
A Phase 1/2 clinical trial, taking place in Barcelona, is evaluating the safety and effectiveness of EGT-101, a virus-based gene therapy administered directly into the fluid that bathes the brain, in children with Sanfilippo type A.
Early data covering the nine children, ages 2–5, treated with three different doses showed that the therapy is generally well-tolerated. One child experienced a serious adverse event related to the surgical procedure. Results from biomarkers and neurocognitive testing is not yet available due to delays associated with the COVID-19 pandemic.
Researchers also presented results from two ongoing Abeona-sponsored Phase 1/2 trials: the Transpher A study (NCT02716246) of ABO-102 in type A patients, and the Transpher B study (NCT03315182) of ABO-101 in type B patients. Both virus-based gene therapies are delivered directly into the bloodstream.
All 10 children treated with the highest dose of ABO-102 before age 2 showed significant reductions in heparan sulfate in the CSF and the blood, reaching normal levels, as well as encouraging developmental trajectories within the normal range after a mean of 2.5 years.
In addition, a single high dose of ABO-102 was found to effectively prevent brain shrinkage and cognitive decline for up to three years in the three youngest children, who would be expected to be showing such deficits in the disease's natural course (its progression in the absence of treatment).
Patients who were older or who had greater degrees of developmental symptoms when treated have continued to decline.
In the Transpher B trial, ABO-101 has been associated with dose-dependent and sustained drops in heparan sulphate and other biomarkers.
Cognitive test results among children in the medium- and high-dose groups are looking promising, but a longer follow-up is needed to confirm this.
While virus-based gene therapies have shown promising results in trials, pre-existing antibodies against viral carriers is a key exclusion criterium for this type of treatment.
Spark Therapeutics is working to develop a bacterial enzyme that can break down human antibodies, which could be used to temporarily remove antibodies from the blood and restore a gene therapy's efficacy.
Federico Mingozzi, PhD, Spark's chief scientific officer, discussed promising preclinical data showing that this approach, called IdeS, effectively provided a window to successfully deliver a gene therapy to cells without mounting an immune response against it. Further studies are needed before IdeS can be tested in clinical trials.