I Find Comfort in Believing Loss Can Bring Peace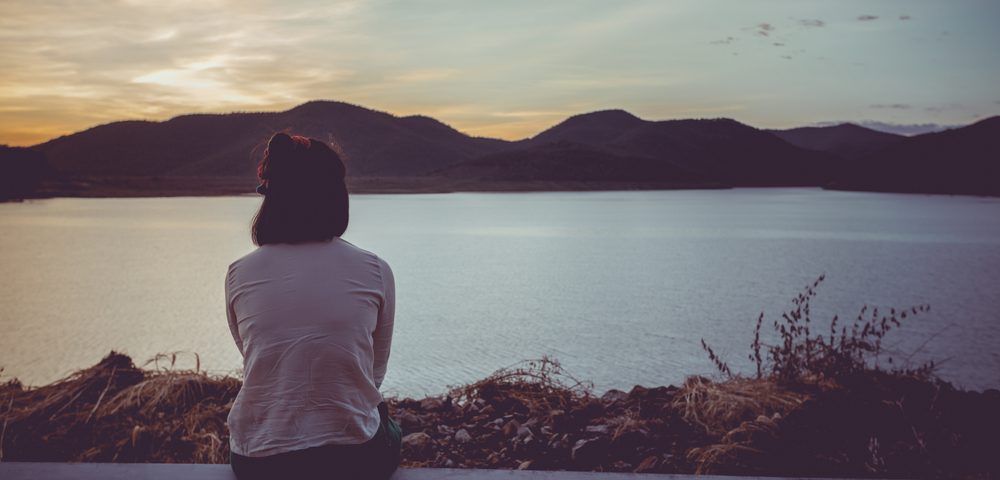 I've experienced several defining moments in my life over the last five years. My mom was diagnosed with cancer in 2015 as my senior year of high school began. We received my sister's diagnosis of Sanfilippo syndrome, a terminal illness without a cure, in 2017 — the same year my mom's cancer had returned. About two months ago, on March 29, I lost my grandmother, MaMa, who was also my best friend.
I cannot accurately describe my relationship with loss. I'm scared of it, but I'm thankful for it, too. Loss has given me a type of sadness, but it has also given me a sense of peace.
Because I'm close to my family, I've always had a fear of loss. When you're told that your mom has stage 3 cancer, that fear is dangled in front of your face. When you find out that your sister has a terminal illness with no cure, that fear echoes through your mind. The night of my grandmother's death, fear engulfed me. I wasn't sure how life was going to continue without her; I still can't answer that question. Uncertainty scares me. Loss scares me.
On holidays, we normally get together with our families to celebrate. I'm lucky enough to have amazing family members from both my mom's side and my dad's side of the family. When my fear of loss became a reality in 2015, I started to take in those family gatherings a lot more. I make the most of each one because I just don't know how many I have left or what the next one will look like. Now that an integral part of my family has died, I'm thankful for these gatherings. Loss has made me grateful for the time I now spend with my family.
I've never felt the intense sadness that I've experienced in the past couple of months. MaMa and I had a very special bond. We just understood each other. I'd always had trouble accepting my sister's disabilities and how they affected my family, and when Abby was finally diagnosed, the sadness was different — complicated, and mixed with feelings of guilt and resentment toward myself.
This type of sadness about my grandmother's death feels empty. I replay the events of that day and am swallowed by overwhelming grief. Under self-quarantine, my grief is combined with frustration and uncertainty. I have a track record of getting easily frustrated with my sister, and my normal outlets, such as going out with my friends, are unavailable.
The outlet I often used was phone calls with MaMa. We talked on the phone almost every day, and I normally saw her at least once a week. She kept me sane and listened when it felt like no one else wanted to. She was truly my best friend. Not having her during this quarantine has been so difficult. It is such an unfair time to lose someone. Loss shows no mercy.
However, there's peace in all this. I have faith that my grandmother has reunited with the many loved ones that she lost in her lifetime. It also brings me comfort to know that she will be there when Abby dies.
Loss can bring peace. I find comfort in that. MaMa became cripplingly sad when Abby was diagnosed. She experienced more than her fair share of loss, and was sick for the last month and a half of her life. I find immense comfort in knowing that she is no longer sick or hurting. I'm thankful that she will not have to experience Abby's death.
Families that have been affected by terminal illnesses understand this concept well; loss is heartbreaking and scary, but for us, it is freeing. When Abby dies, she will be free from her disease. She will no longer suffer. Navigating these emotions that are so drastically different brings me to the same conclusion every time: Loss is so complicated.
***
Note: Sanfilippo News is strictly a news and information website about the disease. It does not provide medical advice, diagnosis, or treatment. This content is not intended to be a substitute for professional medical advice, diagnosis, or treatment. Always seek the advice of your physician or other qualified health provider with any questions you may have regarding a medical condition. Never disregard professional medical advice or delay in seeking it because of something you have read on this website. The opinions expressed in this column are not those of Sanfilippo News or its parent company, BioNews Services, and are intended to spark discussion about issues pertaining to Sanfilippo syndrome.