I'm Struggling with Bitterness This Holiday Season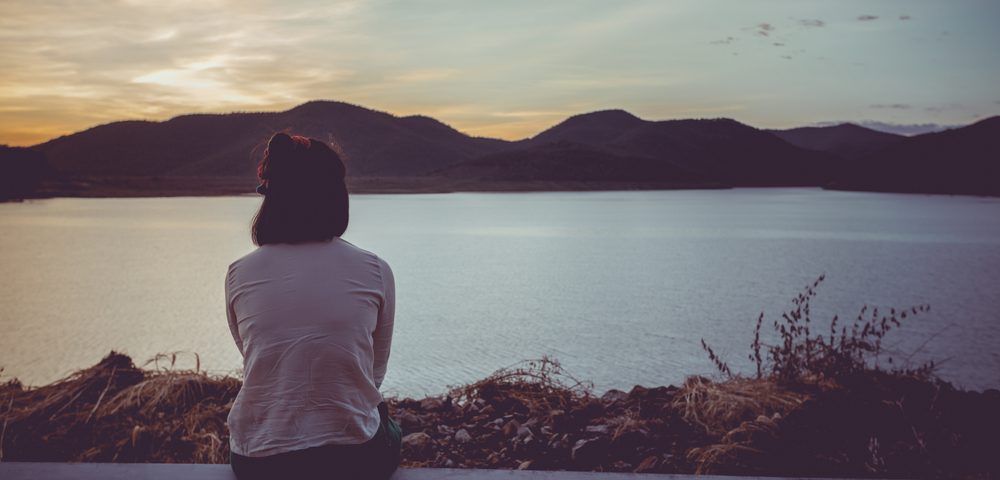 Parenting a terminally ill child carries emotional baggage. It can be subtle or sudden and feel like an extra weight to carry around every day. The feeling of bitterness particularly resonates with me and has developed over time.
I am normally an upbeat, positive person. I am generally happy and content with most things. I have so many things to be thankful for in my life. I have what I need, I am loved by many and love them in return, I love my job, and I am a child of God. Writing that and reading it on paper makes me feel guilty for complaining at all. But when I started this column, I vowed to be honest. There is no benefit to sugarcoating things. I am sure that many parents in similar circumstances feel as I do but don't talk about it.
So, why am I bitter? I was given two beautiful children, and one of them is dying. It isn't fair. I should be enjoying my daughter's early adult life — meeting her friends and boyfriends, hearing about her adventures. My friends and acquaintances with children around Abby's age are enjoying these things with their "normal" kids. Their 24-year-old children are getting engaged, partying with friends, finishing up college.
I would love to experience even the mundane, daily things, such as getting texts or calls from Abby or hearing her gripe about her job or boss. Grabbing a coffee or getting our nails done. But I can't.
It makes me bitter. It makes me annoyed with the world in general. Holiday cards with pictures of beautiful families can upset me. I love receiving cards, but sometimes they remind me that we have always struggled to take family pictures. It is such a small thing. Most people probably don't give it a second thought. I can't even bring myself to read any of the epistles in Christmas cards anymore.
I know it sounds selfish, but I'm being honest. I am genuinely happy for these families, but platitudes are too hard to read right now.
I try not to react this way, but for now, I can't avoid it. Bitterness is a destructive force that pulls me in and won't let me go. I eventually unbind myself, but it can be hard sometimes. I fear that my bitterness will evolve into cynicism.
I want to see good in people. I want to trust them and reach out to them. Part of my job as a music therapist is bringing out the good in children with special needs. Helping them succeed and seeing positives in everyone is imperative, and how we should all view one another. But the cloud that looms over me because of my situation is making it more difficult to view people this way.
I pray that this bitterness does not consume me. I don't know what the long-term effect will be on me and my relationships with others. Just as I pray for myself and my family, I pray for all special-needs parents who may also deal with this. It is unfair, but it is reality, and we must get through it the best we can.
***
Note: Sanfilippo News is strictly a news and information website about the disease. It does not provide medical advice, diagnosis, or treatment. This content is not intended to be a substitute for professional medical advice, diagnosis, or treatment. Always seek the advice of your physician or other qualified health provider with any questions you may have regarding a medical condition. Never disregard professional medical advice or delay in seeking it because of something you have read on this website. The opinions expressed in this column are not those of Sanfilippo News or its parent company, BioNews Services, and are intended to spark discussion about issues pertaining to Sanfilippo syndrome.