Sanfilippo Ideal for FDA's Accelerated Approval Pathway, Foundation Says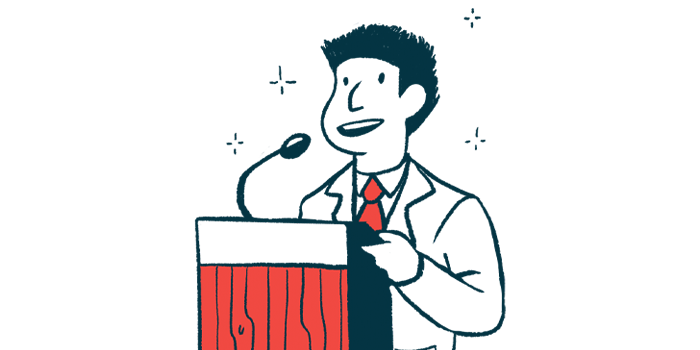 The Cure Sanfilippo Foundation is encouraging the U.S. Food & Drug Administration (FDA) to consider Sanfilippo syndrome as a candidate for the agency's accelerated approval pathway.
According to a recent foundation-led study, families of Sanfilippo children are willing to accept modest treatment benefits even if they come with risks.
"Doing nothing is the biggest risk in Sanfilippo!" Glenn O'Neill, foundation president and father to a Sanfilippo child, said in a press release. His statement came at the end of a presentation Oct. 20 at the 13th Annual Rare Disease Scientific Workshop.
The FDA's Accelerated Approval Program allows for earlier approval of therapies that treat serious conditions and fill an unmet medical need.
Sanfilippo syndrome, or mucopolysaccharidosis type III (MPS III), is a rare genetic disorder characterized by the mutations in genes that encode enzymes that break down the complex sugar molecule known as heparan sulfate.
Heparan sulfate builds up to toxic levels in cells without these enzymes, causing bodywide damage, especially in the brain. Early symptoms, beginning between the ages of 2 and 6, include behavioral problems such as hyperactivity, sleeping difficulties, and developmental delays, particularly delays in language development.
To date, there are no approved disease-modifying therapies. Existing treatments generally aim to ease symptoms.
Although clinical trials are ongoing or planned to use therapeutic approaches including gene therapy, enzyme replacement therapy, and hematopoietic stem cell therapy, several trials have failed to find significant evidence of improvement based on neurocognitive outcome measures, or they were terminated by the sponsor.
The foundation-led study, "Parent Experiences of Sanfilippo Syndrome Impact and Unmet Treatment Needs: A Qualitative Assessment," was conducted to capture caregivers' preferences for children with Sanfilippo, highlighting the differences between research and family priorities.
In contrast to researchers, caregivers reported problems with speech, walking, sleep, pain, bladder, irritability, hyperactivity, self-harm, and harm to others, as well as frequent infections, as outcomes equally important to cognition.
Moreover, parents of Sanfilippo children would accept therapies that provide moderate benefits with some risks to improve a small set of symptoms.
"This study and follow up feedback also highlighted the modest benefit that families would be very willing to accept — in fact, want to accept and try — regarding a treatment. Even if that treatment contains risk," O'Neill said.
O'Neill also presented two FDA guides that affect Sanfilippo research. The first, released in March 2020 but drafted in 2018, was titled "Slowly Progressive, Low-Prevalence Rare Diseases With Substrate Deposition That Result From Single Enzyme Defects: Providing Evidence of Effectiveness for Replacement or Corrective Therapies — Guidance for Industry."
O'Neill said this first guide report was well done and included many factors to improve rare disease research, especially in Sanfilippo.
However, in February 2020, a second Sanfilippo-specific guide draft was published — "Mucopolysaccharidosis Type III (Sanfilippo Syndrome): Developing Drugs for Treatment Guidance for Industry" — which changed critical features to the first guidance regarding acceptable outcome measures.
This second report imposed more restrictions on patients eligible for clinical trials, and it focused more on cognitive measures as trial outcomes and less on the assessments detailed in the foundation-led study.
In response, the foundation held a meeting with key members of the Sanfilippo research communities, including six biotech companies, academic trial principal investigators, and multiple patient advocacy groups, to draft a reply and encourage the FDA to change the conditions for the accelerated approval pathway.
In the reply, they say they believe Sanfilippo syndrome is an ideal disease for accelerated approval of new treatments. It is a serious condition with unmet needs and may take many years to measure the clinical benefits of investigational therapies.
The draft also pointed out the supporting evidence to use heparan sulfate as a surrogate marker for trial outcomes, as its buildup results from gene defects. Replacement therapies would provide more enzyme activity, leading to less heparan sulfate and a slower disease course.
Additional studies can then confirm the findings by comparing outcome data via medical records collection and previous natural history of disease studies.
So far, the FDA has not responded to the community's submission or the Sanfilippo-specific draft guidance, O'Neill said.