Official to Propose European Action Plan for Rare Diseases
Proposal to prioritize faster diagnoses, developing treatments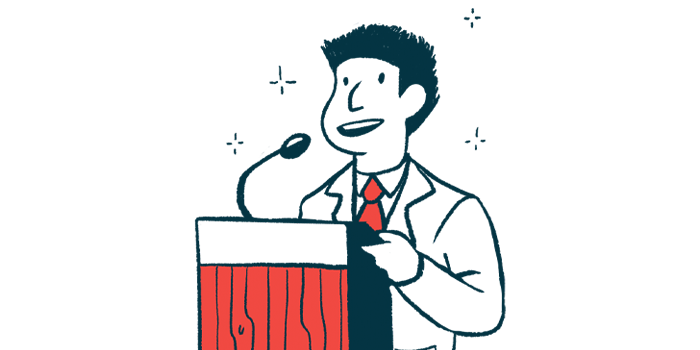 Later this month, the Czech government will host a conference where Deputy Minister of Health Jakub Dvořáček will present a call to action and proposal for a European Action Plan for Rare Diseases — a systemic framework for the  European Union to better care for people with rare diseases like Sanfilippo syndrome.
The announcement was welcomed by rare disease advocacy organization EURORDIS. The conference "should take us one step closer to the delivery of a comprehensive, EU-wide rare disease strategy," Julien Poulain, communications manager at EURORDIS, said in a statement. "If we persist at every opportunity in calling for a strategy, the result will be a European Commission that sits up, listens, and acts on the unmet needs of people living with rare diseases."
There are more than 30 million people in Europe living with a rare disease such as Sanfilippo syndrome. These conditions can have a profound effect on a person's quality of life. Many rare disease patients experience long delays in getting a correct diagnosis, and even once diagnosed, many are unable to access treatment — only 6% of documented rare diseases have a known treatment.
"Better public policies can overcome these injustices," Poulain wrote, adding, "A European Action Plan for Rare Diseases would bridge the gaps between all actions and initiatives on rare diseases at the national and European level. A critical element of a proposed Action Plan would be the establishment of goals ensuring that every rare disease initiative, across every Member State, works in the same direction."
EURORDIS is calling on the European rare disease community to share its goals for rare disease policy with policymakers on social media, using the hashtag #30millionreasons.
The upcoming conference, taking place in Prague on Oct. 25-26, will include discussions of several areas where policies could help provide better care for people affected by rare diseases.
One overarching goal is to improve the speed and accuracy of diagnoses through programs like newborn screening, when babies are tested for rare congenital diseases within the first few days of life. An early diagnosis can help make sure patients get access to the best possible care for their specific condition as soon as possible.
Another large goal of these policies is to streamline and speed up processes for development and distribution of rare disease treatments, so that patients can get access to effective therapies with minimal delays and without inequities from country to country.
"We must work together toward these common goals. These goals would guide concrete policy actions across countries and across diseases, greatly improving the lives of those we represent," Poulain said.