Increased Disease Severity Found With Age in Sanfilippo Youth
Study in Brazil seeks to improve data on disease progression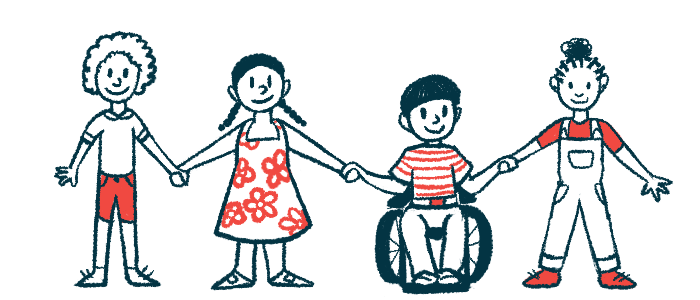 Neurological, behavioral, and MRI examinations of a group of children and adolescents with Sanfilippo syndrome in Brazil showed increased disease severity with age that coincided with progressive brain involvement, according to a new study.
Changes in all areas increased in prevalence as the children grew, the researchers noted in their detailed findings.
The team concluded that careful neurological, behavioral, and imaging assessments may help classify disease progression in Sanfilippo syndrome.
Moreover, "a better understanding of the neurologic symptoms, especially in behavior and epilepsy, may allow for better symptom management and improved morbidity," they wrote.
The findings were published in the journal Frontiers in Neurology in a study, "Neurological, neurobehavioral, and radiological alterations in patients with mucopolysaccharidosis III (Sanfilippo's syndrome) in Brazil."
Adding to data on disease severity, progression, in Sanfilippo syndrome
Sanfilippo syndrome is a rare childhood disorder marked by developmental delays, especially in language, followed by behavioral changes, sleep disorders, loss of mobility, swallowing problems, and epilepsy.
The condition is caused by inherited defects in enzymes needed to break down heparan sulfate — a complex sugar molecule found throughout the body that is involved in a wide range of biological functions. Without the ability to break it down, heparan sulfate builds to harmful levels inside cells, leading to tissue damage, particularly in the brain.
Although many of the disorder's characteristics have been described, there is "scarce literature from developing countries" about the progressive disease and its severity, the researchers noted.
"The current study aimed to construct comprehensive understanding of the neurological, neurobehavioral, and radiological [imaging] alterations in children and adolescents with [Sanfilippo] who visited the largest hospital for children in Brazil," they wrote.
The team reported on 10 Sanfilippo cases from eight unrelated families, involving six male and four females patients.
Measured in six patients, urinary levels of glycosaminoglycans — of which heparan sulfate is a member — were found to be elevated in five (83%). An overly large head, a condition known as macrocephaly, which appeared after age 1, occurred in half of the participants.
Five patients underwent genetic testing. Mutations were found in the SGSH gene, the cause of Sanfilippo type A — the most common type of the disorder — and in the NAGLU gene, associated with Sanfilippo type B. One individual had a variant of uncertain significance, meaning the variant has been found in patients but its function is still unknown.
While most participants reached expected motor milestones, delays in walking without assistance occurred often, and all patients, except two, showed delays in language development. Aggressiveness was seen in one patient and autistic characteristics in another, while a third had attention deficit/hyperactivity disorder (ADHD).
All but two individuals developed severe intellectual disabilities during follow-up, which limited their communication abilities. These patients were wholly dependent on others for help with daily activities.
A better understanding of the neurologic symptoms, especially in behavior and epilepsy, may allow for better symptom management and improved morbidity
Of those evaluated, six (60%) had epilepsy, and of these, four had their first seizure between ages 2 and 4. Among the four patients without seizures, three had Sanfilippo type B (ages 5, 8, and 17 years), and one, 15 years old, had Sanfilippo type C.
Seizure frequency increased with age, affecting about 40% by age 3, and those affected were treated with anti-seizure medications.
Electroencephalogram (EEG) tests to measure electrical activity in the brain were within the normal range in three patients for their age; alll were younger than 8. Of these, two showed some EEG abnormalities during follow-up. The others had abnormal EEG findings. Three, all with epilepsy, showed epileptiform activity, or EEG signals that occur during a seizure, and between seizures.
Based on MRI scans, cortical atrophy, the progressive loss of the outer layer of the brain (cortex), was present in five of seven patients assessed (71%); all but one were older than 6.
Alterations to white matter were found in four patients, another four had thickening of the skull bones, and three showed enlarged fluid-filled spaces within the brain, with no relation to age or mutation, the researchers noted. Spinal stenosis, a narrowing of the space within the spine, was seen in two cases.
"Neurological, neurobehavioral, and radiological alterations in [Sanfilippo syndrome] patients increased in prevalence and severity with age and were correlated with progressive neurological involvement," the researchers concluded.
"A careful neurological assessment, correlated with radiological and electrophysiological studies, may allow stratification [classification] of disease progression in [Sanfilippo syndrome]," they added.