MRIs Show Gene Therapy May Boost Brain Volume in Sanfilippo Type A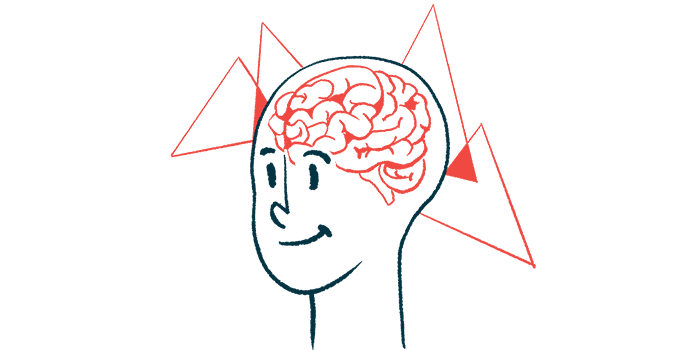 A single high dose of ABO-102, Abeona Therapeutics' experimental gene therapy, prevented disease-associated brain shrinkage in three young children with Sanfilippo syndrome type A for up to two years, according to updated interim data from the Transpher A Phase 1/2 clinical trial.
"Brain volume loss is characteristic in children with MPS IIIA [Sanfilippo type A] and is associated with long-term cognitive and physical disability," Vishwas Seshadri, PhD, Abeona's head of research and clinical development, said in a press release.
"The new MRI data shows the potential of ABO-102 to increase brain grey matter, corpus callosum and amygdala volumes and is consistent with previously reported results of preservation of neurocognitive development in these three young patients in the Transpher A study," he added.
"Grey matter is important for cognitive development, corpus callosum for motor function, and amygdala for fear learning as well as social/emotional development," Seshadri said.
These findings were shared in an oral presentation at the 16th International Symposium on MPS and Related Diseases, held virtually July 23–25.
Also, based on a recent meeting with the U.S. Food and Drug Administration (FDA), if the Transpher A study continues to produce strong, positive results, Abeona will not need to conduct further trials to support the filing of a regulatory application seeking ABO-102's approval for the treatment of Sanfilippo type A.
The meeting also served to define the most appropriate main goal of the study to support a potential filing: neurocognitive assessment based on the Bayley Scales of Infant and Toddler Development and the Kauffman Assessment Battery for Children. Both of these measures were already part of Transpher A's goals.
"We are grateful to the FDA for their guidance and collaborative exchange regarding the pivotal trial to support bringing ABO-102 to MPS IIIA patients who currently have no approved treatment," Michael Amoroso, Abeona's CEO, said in a separate press release announcing the results of the meeting.
"From 2016 to-date we have treated 21 patients in the Transpher A trial," Amoroso said, adding that the company is "excited about the safety and magnitude of benefit seen" with ABO-102 in the younger children given the highest dose.
"We remain hopeful that if the more recently dosed children in [the highest dose group] display a similar treatment effect, we could have an evaluable data set in 2022," Amoroso said.
Abeona plans to work closely with the FDA to assemble the most robust pivotal data package possible for the filing of ABO-102's regulatory application.
Sanfilippo syndrome type A, also known as mucoplysaccharydosis IIIA (MPS IIIA), is caused by a deficiency in the heparan N-sulfatase enzyme due to mutations in the SGSH gene.
Heparan N-sulfatase deficiency results in the toxic accumulation of a complex sugar molecule called heparan sulfate, leading to progressive and severe neurodegeneration.
Administered through a single infusion into the bloodstream, ABO-102 uses a modified and harmless adeno-associated virus to deliver a working copy of the SGSH gene to cells. As such, the therapy has the potential to prevent heparan sulfate buildup and halt or lessen neurodegeneration in Sanfilippo type A patients.
ABO-102 received regenerative medicine advanced therapy, orphan drug, rare pediatric disease, and fast track designations in the U.S., and orphan drug and priority medicines designations in Europe. These designations are meant to accelerate ABO-102's clinical development and regulatory review.
The international, Phase 1/2 Transpher A study (NCT02716246) is evaluating the safety and effectiveness of three doses of ABO-102 — 5×1012, 1×1013, and 3×1013 vector genomes (vg)/kg — in up to 22 infants and children with Sanfilippo type A.
Eligible patients include those up to 2 years of age, or those older than 2 with a cognitive developmental quotient of 60% or above.
Transpher A's main goals are to assess the therapy's safety and the children's neurodevelopment up to two years post-dosing.
Secondary goals include changes in heparan N-sulfatase activity in cerebrospinal fluid (CSF, the liquid that surrounds the brain and spinal cord) and blood; heparan sulfate levels in CSF, blood, and urine; brain volume, behavior, quality of life, and liver volume.
Previous data from the first 19 treated patients (three in the low- and medium-dose group each, and 13 in the high-dose group) showed that the highest dose of ABO-102 led to dose-dependent and significant reductions in several disease biomarkers, such as heparan sulfate and liver volume, for up to two years after treatment.
This high dose was also found to preserve normal cognitive development for up to three years in three young children, who were between 3.5 years and more than 5 years old at the time of the analysis. At these ages, untreated Sanfilippo type A patients already show cognitive decline.
Newly presented data now show that these three children also had increased brain volume at two years post-dosing, compared with untreated patients of the same age.
Together, these findings highlight the potential of a single dose of ABO-102 to prevent brain shrinkage and cognitive decline in young children with Sanfilippo type A.
To date, the therapy was generally well-tolerated at all three doses, with most adverse events being mild to moderate in severity and easily resolved. No deaths, infusion-related adverse events, or clinically significant adverse events were reported.
ABO-101, Abeona's experimental gene therapy for Sanfilippo type B, has also shown promising results in the Phase 1/2 Transpher B trial (NCT03315182), which has a similar design to Transpher A.
The trial was in the process of completing its target enrollment of 15 children, according to the company, and two-year data from the first patients treated with the high dose are anticipated in the first half of 2022.